---
Science is an integral part of culture. It's not this foreign thing, done by an arcane priesthood. It's one of the glories of human intellectual tradition.
Stephen Jay Gould
(1941 - 2002)
---

Bookings for Schools & Private Events
---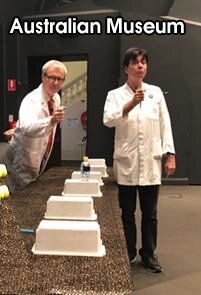 We will soon taking bookings for the Sydney and surrounding regions for 2023.
School Show:
$20 (ex. GST) per Student
Minimum School Audience : 60
(negotiable)